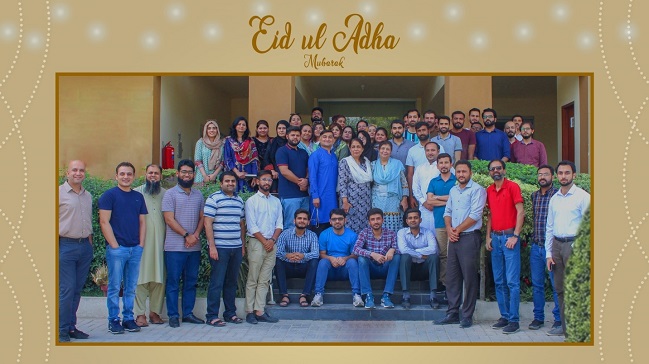 E Letter (April - June 2022)
---
NPO CERTIFICATION
Invest in trust and choose to be trusted
PCP, the body approved by the Federal Board of Revenue (FBR) for the certification of nonprofit entities in Pakistan, has granted certification approval to as many as 62 organizations from April to June 2022.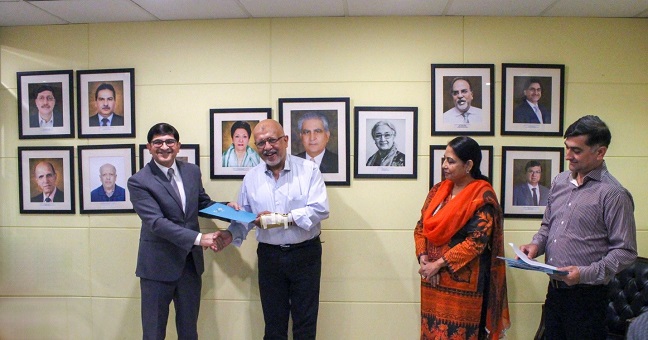 Certification panels held during April - June 2022

Sr #

Date

No. of Cases Presented

No. of Cases Approved

1

25-04-2022

20

15

2

16-05-2022

20

15

3

21-06-2022

20

17

4

30-06-2022

20

15

Total

80

62
Beyond tax benefits, PCP Certification Stamp helps to bridge the information and credibility gap between grant-makers and grant recipients, builds NPOs' capacity to meet international standards of Governance, Transparency & Accountability and last but not the least, build a credible pool of nonprofits that are reliable and effective development partners.
---
Training of new recruits in NPO certification team
Fresh recruits at PCP go through a week-long orientation session to get acquainted with the ethos of the organization, its nature of work and particularly their unit specific tasks. In this context, PCP had an orientation session for new recruits in its NPO Certification Team. This training helped them better understand the SOPs of NPO Evaluation and its objective and effective conduct.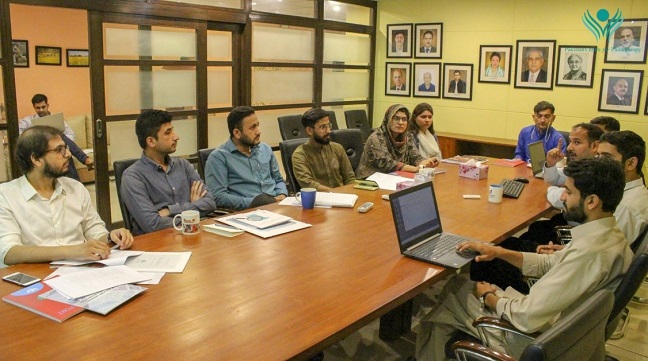 Sector Research
Knowledge development to support your work in the charitable sector
Organizational management training workshops in Gilgit-Baltistan and Chitral (GBC)
Since 2021, PCP has been collaborating with AKRSP to implement the EU Pakistan funded project, "Building Resilience of Civil Society Organizations (CSOs) and Youth to COVID-19 in GBC". As part of this ongoing project, PCP successfully conducted a series of organizational management training workshops in Skardu, Gilgit, and Chitral from 25th May 2022 to 5th June 2022.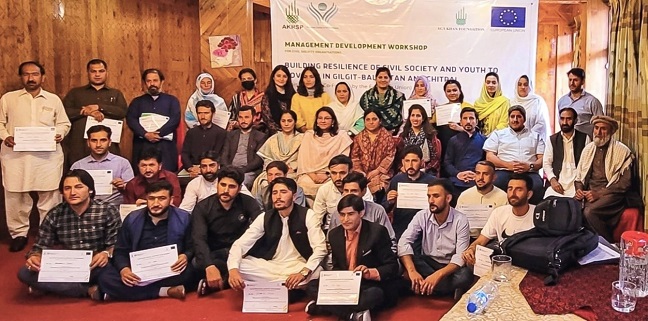 Based on the gaps identified in the organizational capacity assessment these workshops aimed at building the capacity of local CSOs and Local Support Organizations (LSOs) in three thematic areas i.e., Financial Management, Monitoring & Evaluation, and Report Writing.
---
CAPS launches the Doing Good Index (DGI) 2022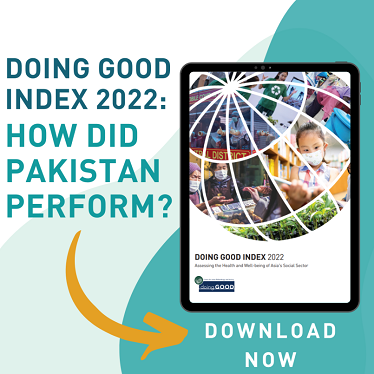 The Centre for Asian Philanthropy and Society (CAPS) virtually launched its Doing Good Index Report 2022 on 8th June 2022. PCP is one of the 17 partners in Asia who participated in the launch event. The findings for the 2022 index were evidence-based, drawn from survey data collected from 2,239 social delivery organisations (SDOs) and 126 experts across 17 economies. Scores were categorised into four performance clusters: Doing Well, Doing Better, Doing Okay, and Not Doing Enough, to explain the status of a conducive environment for the non-profit sector in each country and to better understand the gaps that need to be filled. The key finding of the report is that Pakistan has dropped from the 'Doing Better' category in 2020 to the 'Doing Okay' category in 2022. This downgrading is largely the result of ecosystem factors: political instability, stringent tax regulations, a decrease in trust and increased difficulty of recruiting and retaining talent. PCP is planning to launch the DGI report locally in the third quarter of 2022 to analyse and disseminate Pakistan specific data findings.
The link to the Doing Good Index report is given below: https://caps.org/work/our-research_doing-good-index-2022
---
Qurbani hides: A case study of Karachi city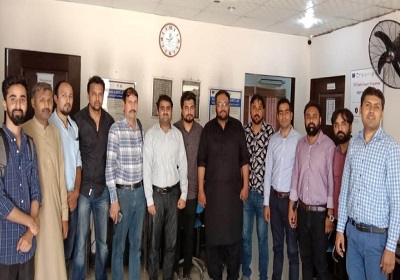 PCP has planned to conduct a pilot study on qurbani hides in seven districts of Karachi. The purpose of the study is to explore the economic dimensions of qurbani hides in Pakistan by identifying their marketing chain, assessing the quantum of funds generated from these hides and used for philanthropic activities. As a preliminary step, PCP's research team visited Karachi in the first week of June to identify sources of data collection, and to select and train enumerators about effective ways to collect data through the designed survey tool. Meetings were also held with relevant stakeholders, such as the Assistant Commissioner, Karachi and representatives of the Karachi Municipal Corporation and Pakistan Tanner Association. This study is initiated in July 2022 and is expected to be completed by the end of the year.
---
PCP at SZABIST Islamabad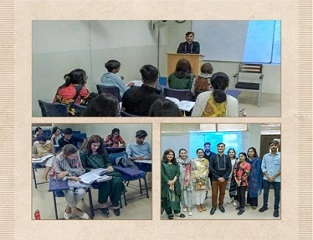 The spring batch of the BS Social Sciences 2022 at SZABIST Islamabad had a session with our Manager NPO Certification under an "Introductory Course on Philanthropy in Pakistan", a collaborative effort of PCP and SZABIST. With the purpose of engaging youth in social development and philanthropic activities, PCP collaborated with SZABIST Islamabad to pilot an academic course titled 'Introduction to Philanthropy' in the Fall Semester of 2021.
Due to positive feedback received from SZABIST students, both SZABIST and PCP decided to extend the course to the Spring Semester of 2022.
---
Regional launch of the Advancing Gender Equality through Civil Society (AGECS)
Aga Khan Foundation (AKF) held a regional launch of the Advancing Gender Equality and Civil Society (AGECS) program. Under this, PCP is the implementing partner for a sub project titled, "Enhancing Capacity of Local Organizations for Gender Inclusive Programing in Gilgit Baltistan". This project aims to conduct an action oriented research on the role of existing CSOs in advancing gender equality and socio economic status of women, and to identify a set of recommendations for their economic empowerment.
Through this two-year project, we aim to reach 1755 people including 975 women and 780 men in Diamer and Hunza. We believe this to be a great opportunity for advancing gender equality in Gilgit Baltistan.
---
A compendium on the state of philanthropy in Pakistan
We have set the ball rolling on the first-ever compendium on the state of philanthropy in Pakistan.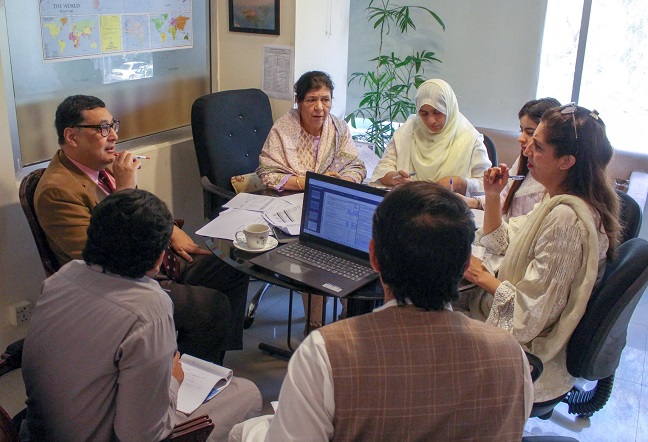 After an extensive literature review, the research has now entered into the development of data collection tools and instruments. PCP Research Team along with their lead Dr. Adil Najam has shaped up a thorough structure and content of the compendium which is to be completed by 2024.
---
PCP at WINGS
PCP presented Pakistan Giving Index (PGI) 2021 in a WINGS's working group on cultures of giving.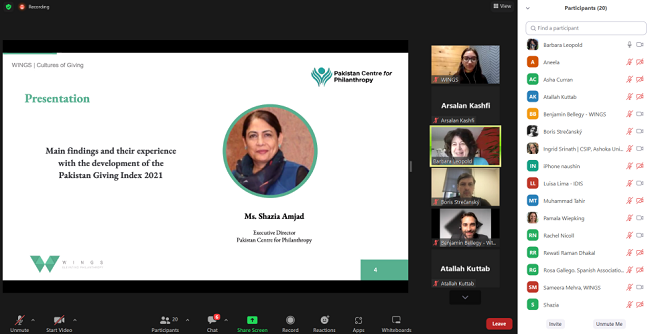 Executive Director PCP shared the main findings of this pioneering study, reflected upon the patterns and behavior of giving across the country, and responded to interesting questions posed by the participants.
---
PCP's articles in the newspapers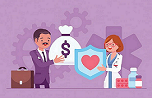 NPOs offer social services and programs through federal, provincial, and local entities for purposes other than profit. In many countries, NPOs are described as the third sector of society, working parallel to, but independently from the government and private profit-generating sectors engaged in a range of activities to promote the social and economic progress of the country. Muhammad Tahir, Junior Program Officer PCP Research Unit, writes about the economic footprints of non-profits. Read it here: https://www.dawn.com/news/1689929
---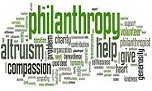 Pakistan has the seventh-largest diaspora community, scattered across 140 countries. Studies claim that when diaspora populations have close bonds with their country of origin, they contribute to the economic, cultural and social development of their home countries. Hareem Rasul, Program Officer PCP Research Unit, writes about the next generation of philanthropy. Read it here: https://bit.ly/3rBY0BA
---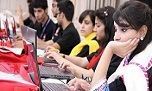 "Introducing philanthropy-centered courses or initiatives can be used to placate the deficiencies of the education sector", writes Hareem Rasul - Program Officer (Research PCP) as she reflects on the importance of learning about philanthropy: https://bit.ly/3yHFXOz
---
PHILANTHROPY SUPPORT SERVICES
Making partnerships and grant-making more efficient

Training on taxation and regulatory compliance for non-profit organizations
PCP's series of two days training on "Taxation and Regulatory Compliance for NPOs" concluded with its final batch held in Karachi after the completion of first two batches in Islamabad and Lahore respectively. This was the first ever effort of its kind, and was fully endorsed by the participant nonprofits as a much needed initiative to address the challenges faced by them in tax compliance and understanding of the regulatory regime. We look forward to continuing with more of our training sessions on similar or any other relevant topic for nonprofits in the upcoming financial year.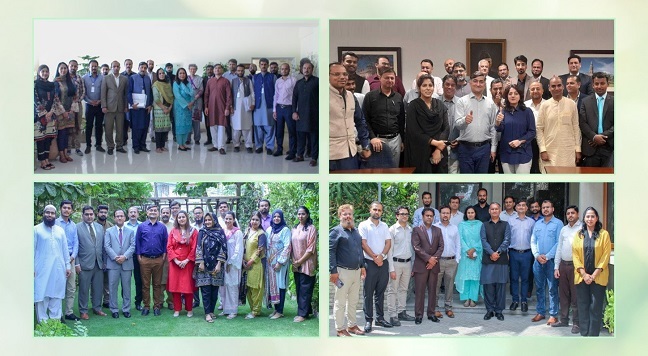 ---
Zakat: A potential resource for the non-profit sector
A webinar on "Zakat: A potential resource for the non-profit sector" was held on April 15, 2022. The panelists shed light on the basic questions around Zakat. Zakat giving is massive in Pakistan, and it is one of the most formal Islamic institutions which could bring significant change if utilized properly.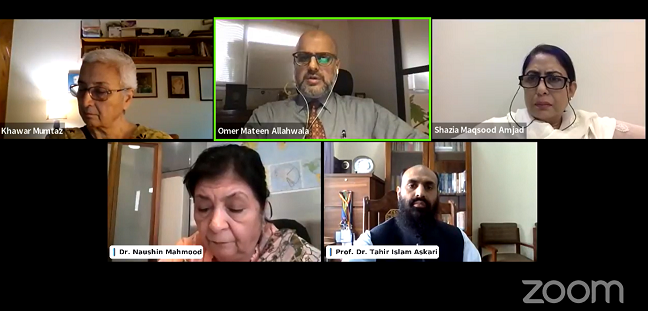 The objective of the webinar was to generate a discussion on how best to use the potential of Zakat and make it more effective for social development. Complete recording of the webinar can be accessed at https://bit.ly/3OYrDq2
---
RMWO's visit of PCP
Former Air Chief Marshal, Mr. Sohail Aman, visited PCP today. He shared the value of the Rashid Memorial Welfare Organization (RMWO) in setting up model villages throughout the country with integrated essential facilities - all under one roof. Executive Director PCP, Ms. Shazia Amjad, appreciated RMWO and then presented to him a souvenir.

AKF's visit of PCP
Aga Khan Foundation (AKF) visited the office of PCP. Their visit was coupled with fruitful discussion on the launch and way forward of the AKF's Advancing Gender Equality and Civil Society (AGECS) program for which PCP is their implementing partner in Pakistan.
Ms. Gulnora Mukhamadieva, the global advisor to AKF, was presented with a souvenir afterwards.
---
Academic course/ module on philanthropy
The second batch of BS Social Sciences of SZABIST Islamabad visited one of the PCP's Certified Organizations, Pakistan Kidney Patients Association (PKPA). The aim is to help students get a first-hand experience of the working of charitable organizations and their role in supporting the societies. These visits are in continuation of the collaborative initiative of PCP and SZABIST to engage students in theoretical as well as practical knowledge of philanthropy in Pakistan.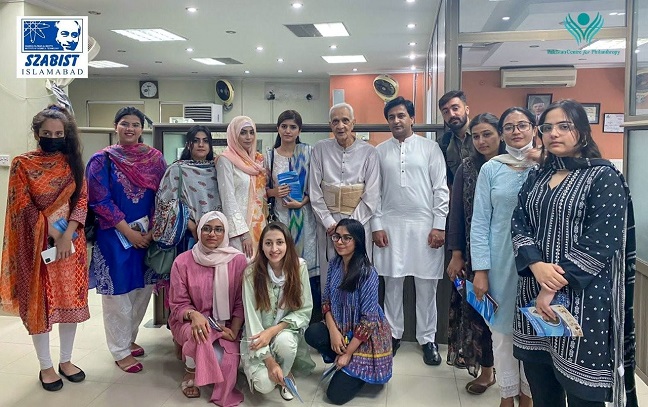 ---
Pakistan Centre for Philanthropy
A Company set up under Section 42 of the Companies Act 2017
RDF Centre, G-9/1, Mauve Area, Islamabad.
Phone: 051-2286531