Certification
Choose to be trusted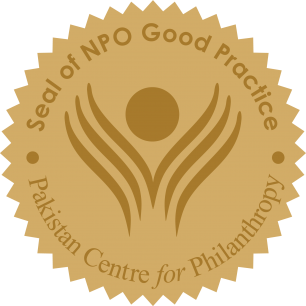 The Certification Programme awards accreditation to non-profit organisations that demonstrates excellence in seven functional areas. So far, more than a 2000 NPOs have choosen to be trusted. Charities and Not for Profits often seek certification to boost trust and credibility of their organizations and showcase that they are a well functioning organization having sound structures and systems to deliver services effectively and efficiently. Certified organizations feel that the process has identified and reduced organizational risks and improved internal governance practices. The Certification Programme seeks to bring transparency, accountability and good governance in the nonprofit sector in Pakistan. The first initiative of its kind in South Asia; it involves the evaluation of a nonprofit organisation on standardized parameters of internal governance, financial management and programme delivery. This voluntary assessment aims to enhance NPOs credibility and its access to funding. Through the allied activities of this programme, PCP promotes certified NPOs in an annual directory and on its website and also builds capacity of not for profits for greater effectiveness.
Capacity Building is not just about strengthening not for profits today, it also enhances their capability to bring a positive imapct on people in the community. PCP has developed some tools for not for profits to help them become more effective and sustainable.
These tools are availaible here
To become Certified or not? A question on the minds of many NPOs at the moment, not just the larger ones.
PCP Certification is an unbiased comprehensive assessment of an organization's quality of services by an independent evaluation system.